The Crows of Massachusetts
sent by Don of Kelowna, B.C.

They found about 200 dead crows near Boston, Massachusetts, and there was concern that they may have died from Avian Flu.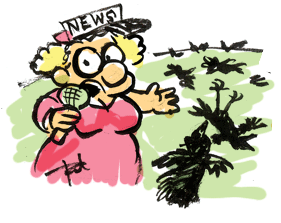 They had a Bird Pathologist examine the remains of all the crows, and he confirmed the problem was definitely NOT Avian Flu, to everyone's relief.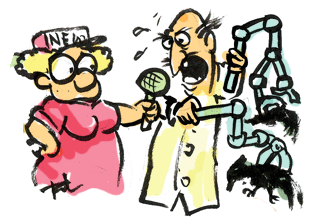 However, he determined that 98% of the crows had been killed by impact with trucks, and only 2% were killed by impact with a car.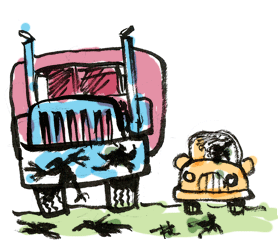 The State then hired an Ornithological Behaviorist to determine the cause of the disproportionate percentage of truck kills versus car kills.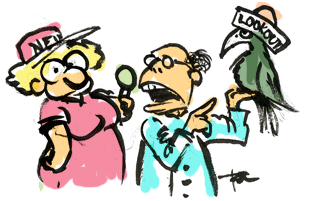 The Ornithological Behaviorist determined the cause in short order:
When crows eat road kill, they always set-up a "Lookout Crow" in a nearby tree, to warn of impending danger.

His conclusion was that all of the Lookout Crows could say "Cah", but not one of them could say "Truck."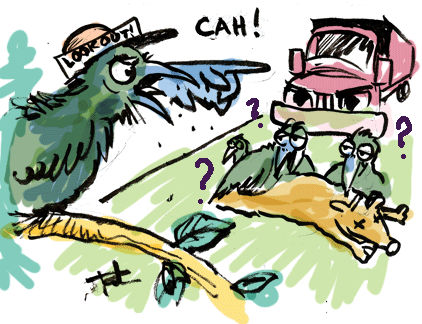 (If you aren't familiar with the Massachusetts accent, you won't get this. Sorry)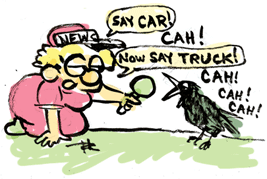 ---
A TGIF Public Service --- No Joke!
Free Museum Pass This Weekend in L.A.
sent by Tom of Pasadena, CA

"Museums Free-For-All' Saturday January 26th and Sunday January 27th at various local museums http://www.museumsla.org/news.asp in Los Angeles, California.
Get some culture!
---
A TGIF Website Sighting--- No Joke!
The Straight Dope
Discovered by Raoul

This is rare but once in a while I bump into some really cool sites that I just want to share with others. This is one of them:
I love the literary stye, the humor, the choice of topics ... even the cartoons. Some of you have probably heard of Cecil Adams and know what I'm talking about. Well, if not, this might be a delightful read.